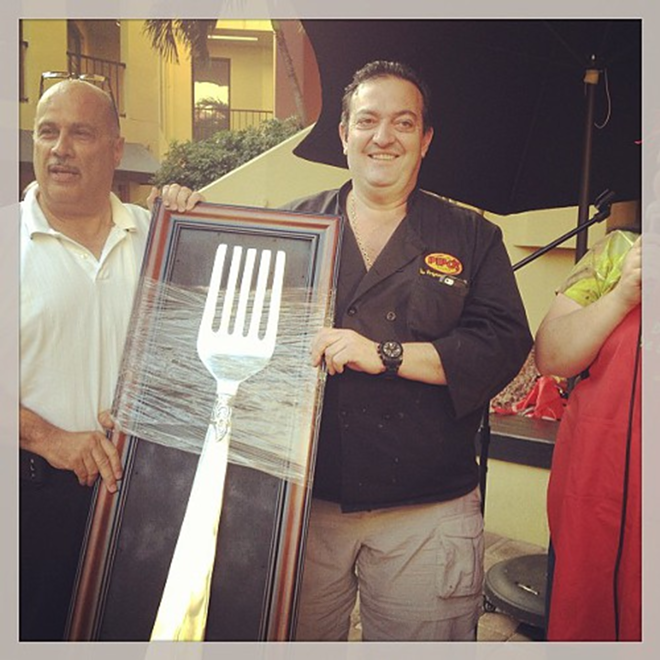 Pipo's wins Top Local Chef
Pipo's winning top honors at the Top Local Chef 2013 competition.
Last Sunday, a crowd of over a hundred packed into the Ale and the Witch for the second annual LocalShops1 Top Local Chef Competition. The event sold out weeks in advance.
I joined Tampa Bay Times Food and Travel Editor Janet Keeler, Channel 10 reporter (and jalapeno eating champion I learned) Noah Pransky, and the Family Foodie as judges.
Each chef had to incorporate the Intensity Academy Gourmet & Hot Sauce Company's Garlic Goodness sauce into the dish they served. Dishes were judged on a scale of 1-5, based on taste, best use of ingredient, presentation, and creativity.
Roast pork and black bean croquette with corn rémoulade from Pipo's.
All the dishes were beautiful and delicious but Pipo's roast pork and black bean croquette with corn rémoulade took top prize. Also noteworthy was Meze 119's habanero bread pudding. Congratulations to everyone who participated!
Source: https://www.cltampa.com/food-drink/pipos-wins-top-local-chef-12270553