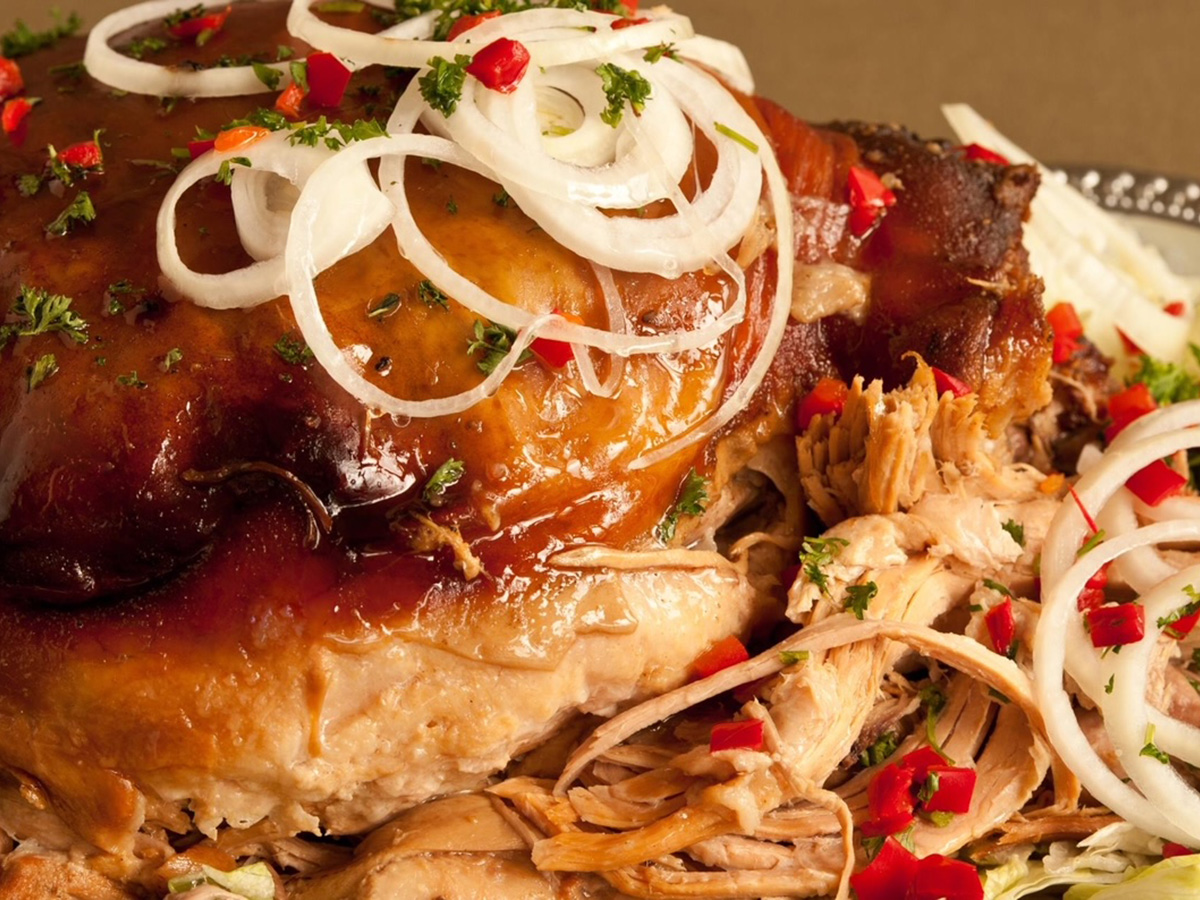 St. Pete chef headed to World Food Championships
GULFPORT —Ramon Hernandez, owner of Pipo's Restaurant on Bay Pines Boulevard in St. Petersburg, has won the fourth annual Top Local Chef competition. The event, held at the Gulfport Casino Ballroom, marked the second year in the row he was named the top winner.
Along with winning the competition's Giant Silver Knife, Hernandez will now progress to a wild card spot in the World Food Championships in Las Vegas to compete for up to $500,000 in prizes.
The cooking completion featured eight competing chefs from Granny Smith Kitchens in St. Petersburg, Island Flavors And Tings in Gulfport, Serendipity Cafe in Dunedin, Shubee Shack in North Redington Beach, Taco Bus, in Tampa and St. Petersburg, Twisted Cork Grill in St. Petersburg and Wine Madonna in St. Petersburg. LocalShops1 and Intensity Academy organized the event.
The winning dish, Pigs in Paradise, featured two pork and cheese empanadas served over plantains mash and Intensity Academy's Saucy Everything. The dish was garnished with a bedding of banana leaves and topped with roasted pimientos, cilantro and secret spice.
"I felt confident coming into the competition, but knew that I would be up against some very good local chefs, that's why it took me weeks to come up with the right combination of flavors, that once combined I would have a winning recipe," Hernandez says in a press release.
Shubee Shack Chef Pat "Shubee" Bearry's crab cakes earned him the People's Choice Award and a deluxe LocalShops1 business membership, valued at $200.
The event helped raise food and funds for the Gulfport Senior Center Foundation, which offers seniors health care, meals and social services.
Source: https://www.businessobserverfl.com/article/st-pete-chef-headed-world-food-championships